This week in our P.E lessons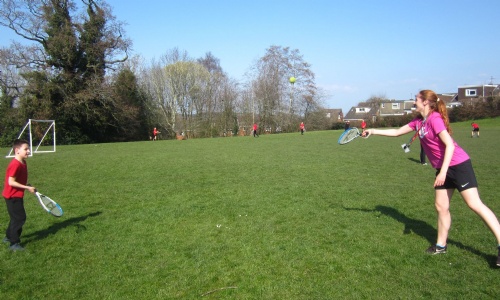 In P.E this week Year 1 practised kicking / passing in football. This required coordination and balance. This skill was practised in an isolated activity and then a conditioned game activity.
Year 3 and 4 practised their backhand strokes in the tennis themed PE lesson. They practised in a simplified activity and then finished the lesson with a rally to see how many times they could keep passing the ball to each other. This PE lesson required the use of coordination to know when to swing the racket to hit the ball successfully.