KS2 P.E this Week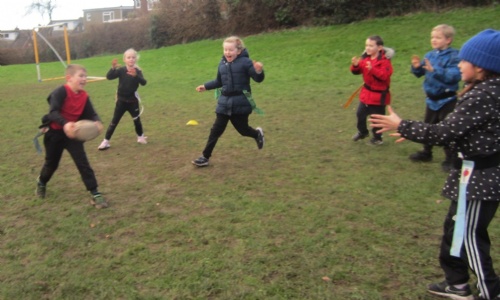 This week Mr Jew has been able to teach Year 3 Tag Rugby outside for the first time due to frozen ground! This week the children learnt how to score a try and work as a team to pass and move.
Year 4 and 5 have continued to play dodgeball, playing 'Matt' dodgeball this week.
Year 6 have continued with handball and learnt goalkeeping skills for the first time.