Cressage Cup Winners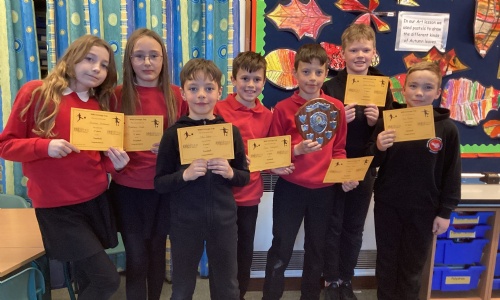 This week we took part in the Cressage Cup Football and High 5 tournament.
A massive well done to the team for winning the Cressage shield.
The team played some brilliant football, winning every game they played, taking us into the final against Broseley C of E. After a nail biting final game, we finished, 2-0 to John Wilkinson.
The team played incredibly well, working together and supporting each other throughout the morning.
What a great achievement for the team.
The High 5 team also played tremendously well, finishing 4th in the competition.
There were lots of very positive comments made by the referees about how well we played and conducted ourselves throughout the morning.
Well done everyone, we are very proud to have had you representing our school today.