This Week in P.E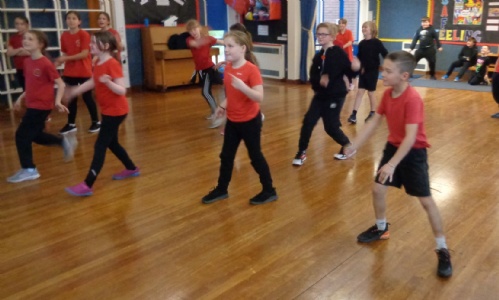 This week in PE Year 6 learnt how to perform line dancing and country dancing. They then performed a whole group dance to 5, 6, 7, 8 and Cotton Eye Joe.
Year 3, 4 and 5 all looked at different traditional dances around the UK. The children learnt about Morris dancing, Irish dancing and Highland dancing as well as which country in the UK each of the dances is a tradition from.
KS1 have been performing dances from around the world including the Samba from Brazil, cha cha from Cuba, Zumba from Colombia and waltz from Germany.