Remembrance Sunday 12th November 2023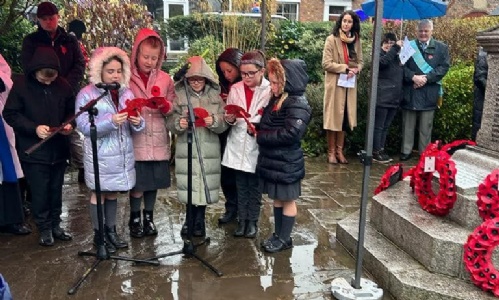 Thank you to the children (and parents) that braved the wet weather on Sunday to take part in the Broseley Remembrance Service.
The children read a poem called 'Remember Me' that reflected on the sacrifices made by our service men and women. We remembered all those that have given their lives for our country.
Lest we forget.