Year One's Trip!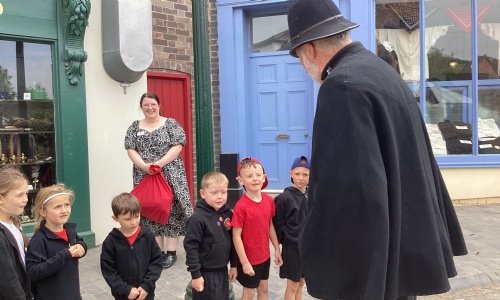 Year 1 went to Blists Hill Victorian town to continue their learning about the Victorians this term. We had the best day! Here is what we did:
1. A delivery workshop where we had to deliver letters all across the Victorian town. We visited Farriner's bakery and had home made flapjacks and learnt all about different equipment used to measure and weigh.
2. Read traditional tales in each of the places we delivered post to!
3. Learnt how to candle dip and made our own colourful rainbow candles.
4. Had a lesson in a Victorian school room by a Victorian teacher (she wasn't too scary!)
We also had a taste of some Victorian chips and met some interesting characters like the police man and the horses.
Well done year 1