A gift tag for a Queen!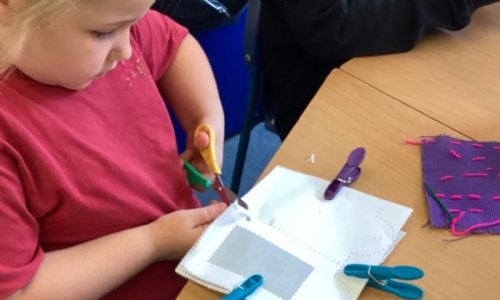 This week Y2 have been planning and making bag tags for a royal gift!
As part of our Mighty Monarchs topic we have been learning about royal gifts and thought about how we could make them look extra special. We have learned to make and use a paper pattern to cut out fabric, join fabric using running stitch and add lots of lovely embellishments to make them extra special! Tomorrow we are going to think about what we might give The Queen as a special Jubilee present.