Rugby fun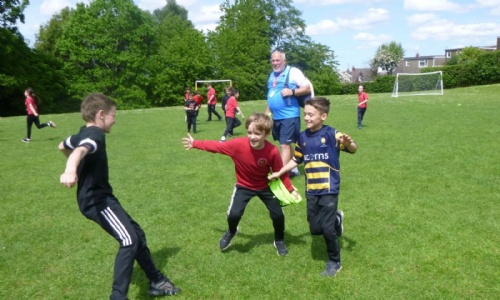 We had a visit from Steve a coach at Worcester Warriors who worked with Y3, 4, 6 and 5 throughout the day on Thursday.
Children learned teamwork in rugby and played fun games and practices to help them put this into practice through tag rugby.
Well done to James, Sophie and three other children who were selected to receive special Worcester Warriors merchandise for showing great sportsmanship.